Lewis House Scholars Application
What will being a scholar look like?
Applications are due May 8th. Before you apply, however, you probably want to know a bit more about what you're signing onto. (After all, our Lord did advise us to "count the cost" before we begin an endeavor.) To that end, here's a rundown of what the program will entail.
EXPECTATIONS: Every Lewis House Scholar should expect to participate fully in the program, which entails all of the following:
Orientation meeting in August 

Group meeting time commitment: 1.5 hours per week 

Outside-of-group time commitment: 2 hours per week (reading, listening, etc.)

Attend three Lewis House lectures per semester (typically the second Tuesday of each month—check out our speakers for this fall here)

Other special events as requested (no more than two per semester)

Yearly weekend retreat
+          +          +
SAMPLE SCHEDULE: This is just an example of what a month as a Lewis Scholar will look like. These are by no means locked in times or topics or speakers. However, they give you an idea of the kind of things we'll be doing—and they look pretty interesting, to us!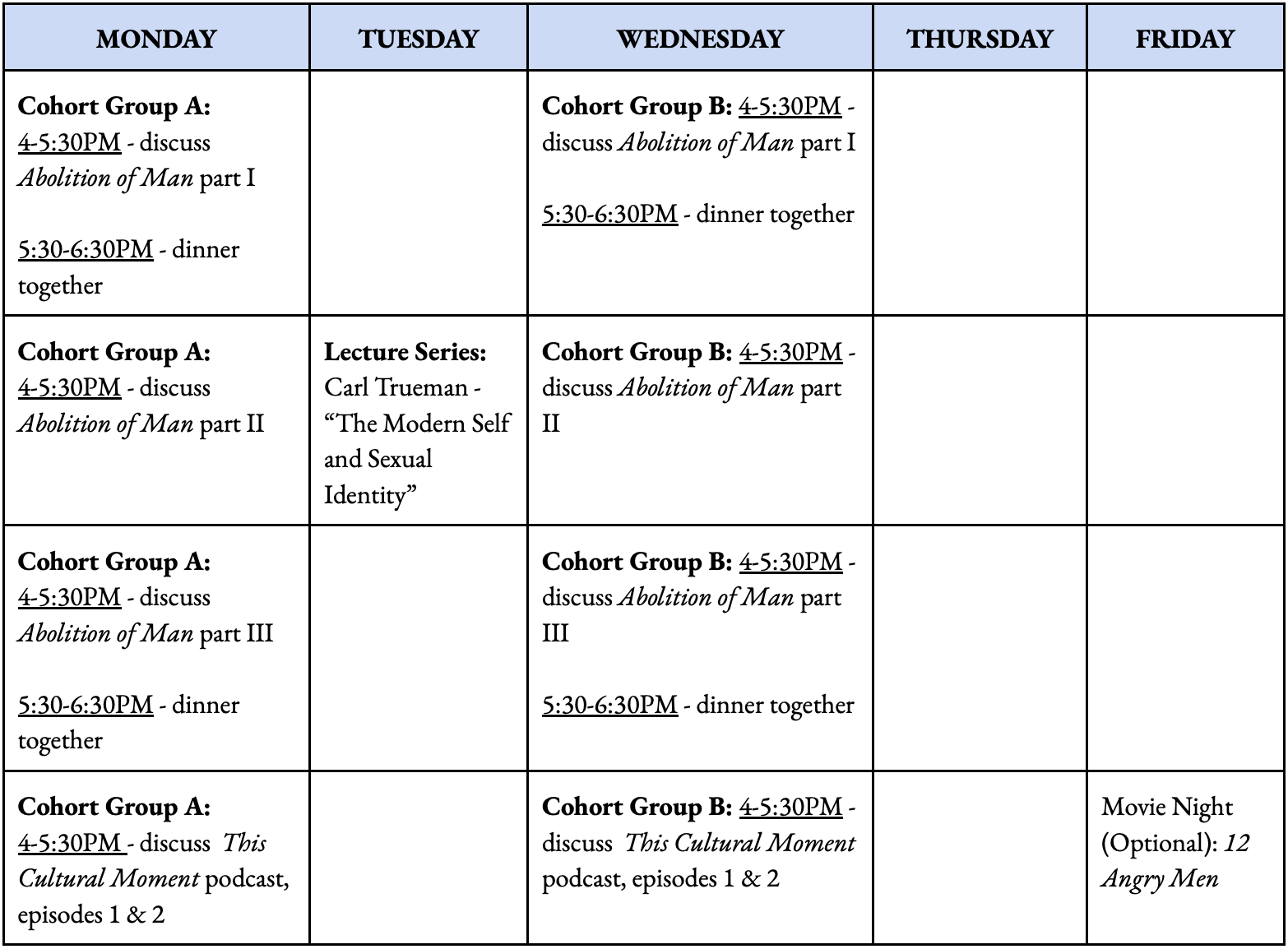 +          +          +
For more general information about the program, check out this page. If you have questions or concerns about the application at all, send us an email and we'd be happy to help.
Now that you know more, go ahead—apply!